I'm very excited to embark on a new year photographically and for many other reasons. One of the things I'd like to see growth in is my partnership with Inspiration Through Art  (ITA) which focuses on those seriously ill that are ages infant through age 21. I also have a  personal project-Weezy's Gift which offers complimentary sessions for seriously ill persons age 60 and older. I plan to visit some nursing homes in the area to let them know the sessions are available on a complimentary basis.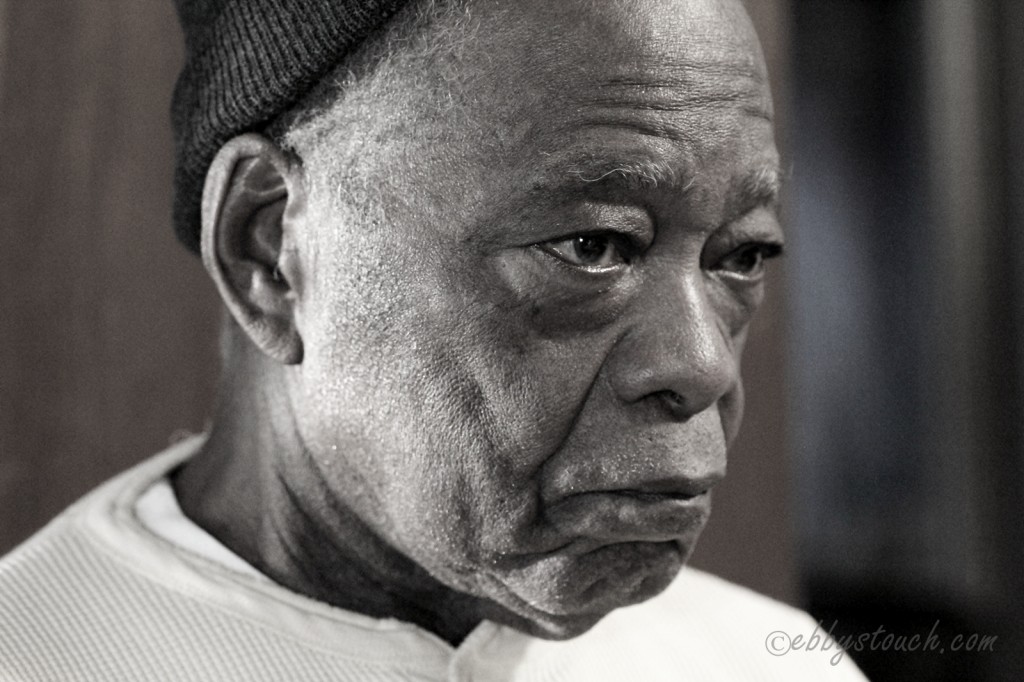 Weezy was my mother's nickname and she loved pictures, a lot!  Her love for them probably developed after I was born because I do not have one single image of myself as a baby or small child and none of my mother or father as small children either. My personal project seeks to bring change to that for those who may not feel as though they can afford professional images for their seriously ill loved ones. It's my way of giving back.  If you know anyone that can benefit from either of these services please refer them.
Have a great January…it'll be over before you know it!
The attached images are my eighty-four  year old father-n-law. He hates having his picture taken so I sneak them in every chance I get  so family and friends will have images of him for their albums.  He's got swag, doesn't he?