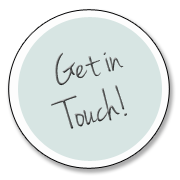 I get asked questions frequently in my inbox so I decided to do an eBook , I admit I haven't made the deadline I originally set for myself. Rather than keep those waiting who have already pre-registered for the eBook I've decided to do the eBook topics in a private Facebook group. The Group is BTS-BehindTheScenes and its focus is the Administrative and Business of photography Before, During and After a session.
There's plenty of available information on making a good picture and that's not the focus of BTS. In BTS  we take a time out and talk about the other aspects of photography whether you're doing client work, stock photography, test sessions or building a library to license your images at a later time.
________________________________
It will be available for 30 days 
It is a premium resource and is open to anyone interested. Although it is hosted on Facebook the cost IS NOT for Facebook.
You will be able to download the portion of the eBook that has been completed and to participate in LIVE broadcast, ask any questions, get the verbiage I use for model releases and contracts, learn how to turn TFP clients into paying clients, how to develop repeatable processes, increase your bottom line, How to shoot to sell, how to do onsite in-person-sales and more.
This is an opportunity to make a small investment in your growth.
Go Register. Invite a Friend. Sponsor someone that's been asking you questions.
CLICK HERE TO REGISTER